Martin Lindstrom — Founding Partner & Chairman of the Board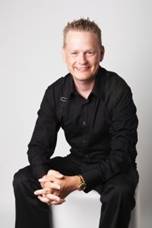 Martin Lindstrom, author of the new book Brandwashed (Crown Business) is chairman and founder of Buyology, Inc. He was named one of the World's 100 Most Influential people of 2009 by Time magazine. Among the world's best-known marketers, Lindstrom advises top executives at companies such as McDonald's, Procter & Gamble, and Microsoft. He is the proponent of a new global marketing ethical standard and his previous book, Buyology, was a New York Times and Wall Street Journal bestseller, and a USA Today "Pick of the Year."
Gary I. Singer — Vice-Chairman, Founding Partner & Chief Executive Officer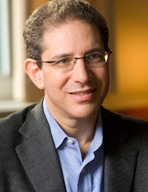 Gary Singer is Founding Partner and CEO of BUYOLOGY INC. Following a distinguished 30-year career in advertising, management consulting, brand consultancy, and leading his own independent management consultancy, Gary Singer co-founded BUYOLOGY INC, which is dedicated to helping structure, interpret and execute solutions that rigorously measure and leverage non-conscious decision making.
Prior to Buyology, Gary founded and served as CEO of Redline Results, an independent brand consultancy that transforms leading organizations into more efficient and effective high-performing enterprises. Redline Results has advised companies including R.W. Baird & Company, A.T. Kearney, The Dow Chemical Company (DOW), infoGROUP (IUSA), Hewlett Packard (HPQ), Penske Truck Leasing, RecycleBank, The University of Chicago Booth School of Business, USAA and YRC Worldwide (YRCW).
Before Redline Results, Gary served as the Chief Strategy Officer at Interbrand, where he was the head of the Consulting Practice and responsible for strategy, measurement, brand valuation and research. Gary led transformational efforts on behalf of ADP Brokerage Services (Broadridge), AIG Insurance, American Marketing Association, Ann Taylor, A.T. Kearney, Robert W. Baird & Company, Bausch & Lomb, Boston Consulting Group, Capital One Financial, General Electric, Hills Pet Nutrition, Intel, Lincoln Center for the Performing Arts, McDonald's, Mellon Financial Corporation, New York Stock Exchange, Penske Truck Leasing, SAP, Philips, USSA, and YRC Worldwide. Gary was a member of Interbrand's Global & North American Boards of Directors and one of five members of the New York Office Executive Committee. He was also co-head of the team responsible for the development of Interbrand's global intellectual property.
Prior to joining Interbrand, Gary was a Partner at McKinsey & Company where, as head of the Branding Center of the Marketing & Sales Practice he worked with the most senior executives of the leading financial services, retail, pharmaceutical and automotive clients. Before McKinsey, Gary spent 23 years at two global advertising agencies. He was the Managing Director (CEO) of D'Arcy St. Louis and the Senior Vice President, World Wide Head of Kraft Foods at Leo Burnett in Chicago.
Gary holds a BS from Carnegie Mellon (1976) and an MBA (1978) from the University of Chicago Graduate School of Business. He is a guest lecturer at the Columbia Business School, Carnegie Mellon's Tepper School of Business and New York University. Gary has most recently spoken at the Association of National Advertisers (ANA), Australian Marketing Institute (AMI), Council of American Survey Research Organizations (CASRO), Neuro Connections Conference (Warsaw), The University of Toronto Rotman School of Management, University of Chicago Graduate School of Business, and Ohio State University Fischer College of Business. Gary is a City of Chicago Fellow, a Leadership Greater Chicago Fellow, sits on the James M. Kilts Center for Marketing Steering Committee and is a member of the Gastro-Intestinal Research Foundation board of directors.
Frank H. Foster — Director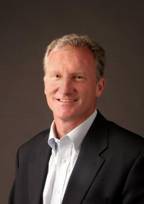 Frank Foster is a Managing Director of DFJ Frontier, a Draper Fisher Jurvetson affiliated venture capital fund focused on seed and early stage technology companies on the West Coast. He represents DFJ Frontier on the boards of Prolacta Bioscience, Chimeros, Iconix Video, Zadspace and HydraDx.
Frank also manages the Gideon Hixon Fund, the venture capital investment vehicle for the Hixon Family. The group's venture capital investments include Apple Computer and Dell as well as more recent successes including CORSolutions (acquired by Matria), Sensitech (acquired by Carrier), Medior (acquired by AOL), Security Dynamics (acquired by RSA), WebCal (acquired by Yahoo) and Xiotech (acquired by Seagate). Prior to that, Frank was a General Partner of Allen & Buckeridge PTY LTD, a leading Australian venture capital firm with approximately $250 million under management. At Allen & Buckeridge he led investment efforts into Hitwise (acquired by Experian), eKit, Wishlist and Next Generation Entertainment.
Frank also has extensive operational experience through his roles at Virtual Music Entertainment (acquired by NAMCO), Contexture Systems and Prophecy Development Corporation. Recently, he acted as Executive Chairman of Prolacta Bioscience, leading the company through its successful funding. Previously, he acted as an independent director and consultant to YellowPages.com, where he helped guide the company through its successful sale to SBC Communications (NYSE: SBC) and Bell South (NYSE: BLS) in November 2004. He was also a director of Cogent Data technologies through its successful sale to Adaptec Inc (NASDAQ: ADPT) in June 1996.
Frank is currently a director of Prolacta Bioscience (formerly Exec Chairman), eKit.com (Chairman), Chimeros, HydraDx (Chairman), Zadspace (Chairman), Iconix Video, Buyology Inc., Hixon Properties Incorporated, and Our Happy Child Productions. He is also a venture partner for Southern Cross Venture Partners a $150M fund focused on bringing Australia/NZ technology to the US.
Frank received his MBA from The Harvard Business School and a BA cum laude from Harvard University.
Gage Tanabe — Director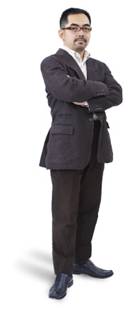 Gage Tanabe is Project Design Director at Hakuhodo, the second largest advertising agency in Japan, providing comprehensive marketing and communications services and solutions for some of the best-known brands in the world. Gage specializes in designing and managing projects for innovation planning and brand building. He is responsible for the development of marketing neuroscience in Japan, leveraging Buyology Inc's knowledge and resources.
Throughout his experience designing and leading a variety of projects, ranging from innovative baby stroller designs to corporate credo development, Gage maintained an interest in sensory branding. He has written a book How to Realize a Brand's RASHISA (atmosphere) and is co-author of Hakuhodo Brand Design. He is also a co-author of the serial publication Think! Magazine.
Through his interest in the sensory mystery of brand building he encountered Martin Lindstrom. After a two year collaboration between Martin and Hakuhodo, Gage was selected to be Hakuhodo's BUYOLOGY Board Director. He is a licensed ZMET (Zaltman Metaphor Elicitation Technique) practitioner, and has conducted ZMET projects in Japan since 2005. He also became a licensed LSP (Lego Serious Play) facilitator in 2007.
Gage received his MBA at Richard Ivey School of Business in Western Ontario University in 2002.
Steven A. Wilson — Director
Steve Wilson is a marketing professional currently engaged in consulting and investment, with a focus on new business and start-up ventures. He is a member of the Queen City Angels, an angel funding organization, operating primarily in Southwestern Ohio and Northern Kentucky. He serves on Advisory and/or Director boards for BrandImage, a global branding and design business; BUYOLOGY INC, a neuromarketing research company; Orthodata Technologies, a surgical device start-up; and Bob Sumerel Tire. He is Vice Chairman of the University of Cincinnati Foundation, and Treasurer of Maple Knoll, a Southwest Ohio continuing care community.
Mr. Wilson is retired CEO of VNU Advisory Services. VNU, now The Nielsen Company, is the world's largest provider of marketing information and research. VNU businesses formerly under Mr. Wilson's responsibility included BASES, Claritas, Spectra Marketing and HCI. He was also responsible for divisional new product development, acquisitions and strategic planning.
Prior to his role with VNU, Mr. Wilson was President, BASES (1989-1998); President, SAMI (1986-1989); President, Burke Marketing Research (1981-1986); President, Market Audits (1977-1981) and he is a former Officer of Booz, Allen and Hamilton (1977-1979). Mr. Wilson began his career in consumer products brand management at Warner-Lambert (1968-1973) and Richardson-Vicks (1973-1976).