Gary I. Singer — Vice-Chairman, Founding Partner & Chief Executive Officer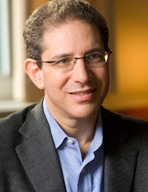 Gary Singer is Founding Partner and CEO of BUYOLOGY INC. Following a distinguished 30-year career in advertising, management consulting, brand consultancy, and leading his own independent management consultancy, Gary Singer co-founded BUYOLOGY INC, which is dedicated to helping structure, interpret and execute solutions that rigorously measure and leverage non-conscious decision making.
Prior to Buyology, Gary founded and served as CEO of Redline Results, an independent brand consultancy that transforms leading organizations into more efficient and effective high-performing enterprises. Redline Results has advised companies including R.W. Baird & Company, A.T. Kearney, The Dow Chemical Company (DOW), infoGROUP (IUSA), Hewlett Packard (HPQ), Penske Truck Leasing, RecycleBank, The University of Chicago Booth School of Business, USAA and YRC Worldwide (YRCW).
Before Redline Results, Gary served as the Chief Strategy Officer at Interbrand, where he was the head of the Consulting Practice and responsible for strategy, measurement, brand valuation and research. Gary led transformational efforts on behalf of ADP Brokerage Services (Broadridge), AIG Insurance, American Marketing Association, Ann Taylor, A.T. Kearney, Robert W. Baird & Company, Bausch & Lomb, Boston Consulting Group, Capital One Financial, General Electric, Hills Pet Nutrition, Intel, Lincoln Center for the Performing Arts, McDonald's, Mellon Financial Corporation, New York Stock Exchange, Penske Truck Leasing, SAP, Philips, USSA, and YRC Worldwide. Gary was a member of Interbrand's Global & North American Boards of Directors and one of five members of the New York Office Executive Committee. He was also co-head of the team responsible for the development of Interbrand's global intellectual property.
Prior to joining Interbrand, Gary was a Partner at McKinsey & Company where, as head of the Branding Center of the Marketing & Sales Practice he worked with the most senior executives of the leading financial services, retail, pharmaceutical and automotive clients. Before McKinsey, Gary spent 23 years at two global advertising agencies. He was the Managing Director (CEO) of D'Arcy St. Louis and the Senior Vice President, World Wide Head of Kraft Foods at Leo Burnett in Chicago.
Gary holds a BS from Carnegie Mellon (1976) and an MBA (1978) from the University of Chicago Graduate School of Business. He is a guest lecturer at the Columbia Business School, Carnegie Mellon's Tepper School of Business and New York University. Gary has most recently spoken at the Association of National Advertisers (ANA), Australian Marketing Institute (AMI), Council of American Survey Research Organizations (CASRO), Neuro Connections Conference (Warsaw), The University of Toronto Rotman School of Management, University of Chicago Graduate School of Business, and Ohio State University Fischer College of Business. Gary is a City of Chicago Fellow, a Leadership Greater Chicago Fellow, sits on the James M. Kilts Center for Marketing Steering Committee and is a member of the Gastro-Intestinal Research Foundation board of directors.
Donna Sturgess — Founding Partner & President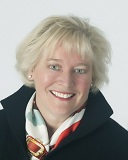 Donna Sturgess is Founding Partner and President of BUYOLOGY INC. She is a senior marketer and innovator who focuses on thought leadership to provide vibrant and viable solutions to business and product challenges. At Buyology Donna provides strategic consultation to a variety of Fortune 100 companies across industries, including financial services, consumer package goods, media and entertainment, and technology. She operates at a C-level, having held positions as Vice President of Marketing & Strategy and Global Head of Innovation for GlaxoSmithKline. She has a proven track record in growing and managing brand portfolios and bringing remarkable innovation to the marketplace.
Donna is a strategist and marketer with over 25 years of both US and global experience at GlaxoSmithKline. She has hands-on experience in using marketing neuroscience to advance brands and understands how the science, in the context of attention, engagement and persuasion can leverage both conscious and non-conscious elements in packaging and advertising.
Donna is a frequent public speaker on the power of building emotional marketing strategies for brands; she fosters a sense of excitement about marketing and believes there is an urgency to respond to the changing consumer landscape. She has been recognized as one of the Top 15 Women in Business by Ernst & Young and Pink Magazine and is the recipient of The Quantum Leap Award by the Advertising Women of New York (AWNY). Donna is a popular author and her work has been published in the Harvard Business Review and Advertising Age. She is also co- author of The Big Moo, by the Group of 33, edited by Seth Godin. Donna's highly anticipated new book, Eye Balls Out: How to Step Into Another World, Discover New Ideas and Make Your Business Thrive was published in October 2010 (Greenleaf).
Donna actively supports the Think Remarkable community and awards, which honor remarkable thinking in the world(http://www.thinkremarkable.com).
Rajesh Raichoudhury — Chief Technology Officer
Rajesh Raichoudhury is Chief Technology Officer at BUYOLOGY INC. Rajesh joined Buyology in January 2010 and is responsible for the company's strategic vision for technology, enabling the measurement of the non-conscious and providing deeper insight for marketers. This includes creating novel methods of testing large samples and implementing the latest innovations in technology to solve branding challenges.
Rajesh earned a global reputation as a pioneer in internet technology by creating the first internet-based calendar, which was later purchased by Yahoo. He subsequently co-founded several companies including; Bartleby.com, a popular destination on the web for reference, verse and prose; Attap.com, a next-generation personal information platform; Keytoss.com, a modular mobility platform for smartphones; Phobos Entertainment, a multimedia producer of science fiction content; and TGS, Inc. a producer of multiplayer online games.
In addition to angel investing on his own, Rajesh has also been a limited partner at Silicon Valley Angel Investors, an early stage funder of Google. Rajesh has also served as a technical adviser to many companies, including WhenU.com, one of the pioneers of contextual advertising on the web. He has taught about Internet technologies at the School of Visual Arts, New York University and many private companies.
Rajesh holds a degree in Mathematics from Cornell University and may one day finish that Ph.D. in Computer Science from New York University.
David M. Weinstein — Chief Financial Officer
David M. Weinstein is Chief Financial Officer of BUYOLOGY INC. David is a corporate finance specialist who founded and serves as Principal of Lakeside Advisors. His expertise is in the development and implementation of business and strategic plans, and analysis of strategic alternatives, including mergers, acquisitions and divestitures, due diligence, balance sheet recapitalizations, refinancing, and debtor-in-possession and post-confirmation financing. David has advised on the financing of publicly and privately held national and multinational companies ranging from $5 million to $2 billion in revenues across virtually all industry segments.
Prior to forming Lakeside Advisors, David was a Principal in the national management consulting firm of Morris Anderson & Associates, Ltd., where he was responsible for the firm's corporate finance advisory practice. Prior to joining Morris Anderson, David was a Senior Vice President and National Managing Director of bankruptcy financing for Congress Financial Corporation, a Senior Manager in the Corporate Financial Consulting Services practice at Arthur Andersen, LLP, and Vice President in the New York office of The CIT Group / Business Credit, Inc. where he co-founded the financial restructuring group.
David is a frequent lecturer and a nationally recognized panelist on bankruptcy, corporate finance and financial restructuring issues for professional and educational groups including Columbia University's Executive MBA program, the New York University Stern School of Business MBA program, the Foundation for Accounting Education, the Institute for International Research, the American Bankruptcy Institute and the Turnaround Management Association. David is an adjunct faculty member of New York University's School of Continuing Education and has authored numerous articles on corporate finance and bankruptcy related issues for financial publications. In addition, he has recently been appointed as an instructor under a grant from the Department of Labor's Insurance and Financial Services Certificate Program where he teaches Financial Statement Analysis and Financial Modeling.
David maintains memberships in numerous professional associations. He is a past President and past Chairman of the New York chapter of the Turnaround Management Association, and a current Board Member of the New York Institute of Credit. David has held senior positions at TMA International including Vice President of Chapter Relations, Vice President of University Relations and Chairman of its President's Council. He is the 1999 recipient of the Turnaround Management Association Outstanding Service Award. He is also a member of the Association of Insolvency Accountants, the Association for Corporate Growth, The CEO Roundtable of Fairfield County Connecticut and the American Bankruptcy Institute. His civic responsibilities include serving as the Chief Financial Officer of Congregation Beth El, the Finance Division Chair of the American Jewish Committee and as a Board member of the Breast and Prostate Cancer Research Foundation.
David received a BA in Economics and Political Science as well as an MBA in Finance from Pace University in New York. He is also a member of Pace University's Dyson College of Arts & Sciences Advisory Board.
Dr. J. Duncan Berry — Principal
J. Duncan Berry, Ph. D., is a Principal of BUYOLOGY INC, and responsible for the company's proprietary framework and database. Combining developments in neuroscience, consumer psychology and marketing with a sophisticated brand of logic tools and visual semiotics, Duncan offers fresh insights into the emotional structure of persuasive visual communication.
Prior to joining BUYOLOGY, Duncan formed Applied Iconology, one of the first firms dedicated to the emerging discipline of neuromarketing research and analysis for corporate clients interested in improving their consumer insight, market research, product, packaging design and innovation.
Before founding Applied Iconology, Duncan directed the semiotics practice and managed deep consumer insight research for BrandImage, one of the largest privately held brand and design agencies in the world. Through BrandImage, he developed rigorous analytical frameworks to orchestrate emotional resonance through design for several dozen national and global brands including Pepsi, Amp, Starbucks, Tropicana, Pfizer, Frito-Lay, Sensodyne, Aquafresh, Tums, New York Times, NBC, ConAgra, General Mills, P&G, as well as new brand work in non-profit, pharma and financial services.
Duncan has published and lectured widely on the application of semiotics to innovation, package design, brand development and marketing strategy. He has keynoted at BrandManage Camp, HBA New York, and The Marketing Event. In addition to speaking at the Stern School of Business at New York University, he routinely lectures at the MBA, executive MBA, and New Product Development divisions of the Kellogg School of Management at Northwestern University, where he is currently advising MBA students on neurosemiotics and intellectual property. Dr. Berry's work on semiotics, marketing, consumer motivation and emotion, branding, and innovation has been published in trade and academic journals. His work in semiotics was featured in The New York Times.
Duncan was a Fulbright Scholar at the University of Vienna, Austria, an IREX Scholar at the Technical University of Dresden (fmr. East Germany), a Fellow of the Institute of International Studies, and University Fellow at Brown University where he received both his Ph. D. and A. M. degrees in the History of Art and Architecture. He received his undergraduate degree with honors from The College of Wooster in Ohio. He has held faculty positions in Architecture, Art History, and the Humanities at Brown University, the Rhode Island School of Design, and Roger Williams University.
As a hobby, Duncan also maintains an international reputation as an art and architectural historian, reviewing, publishing and speaking on scholarly subjects at universities and academic symposia in the United States and Western Europe.